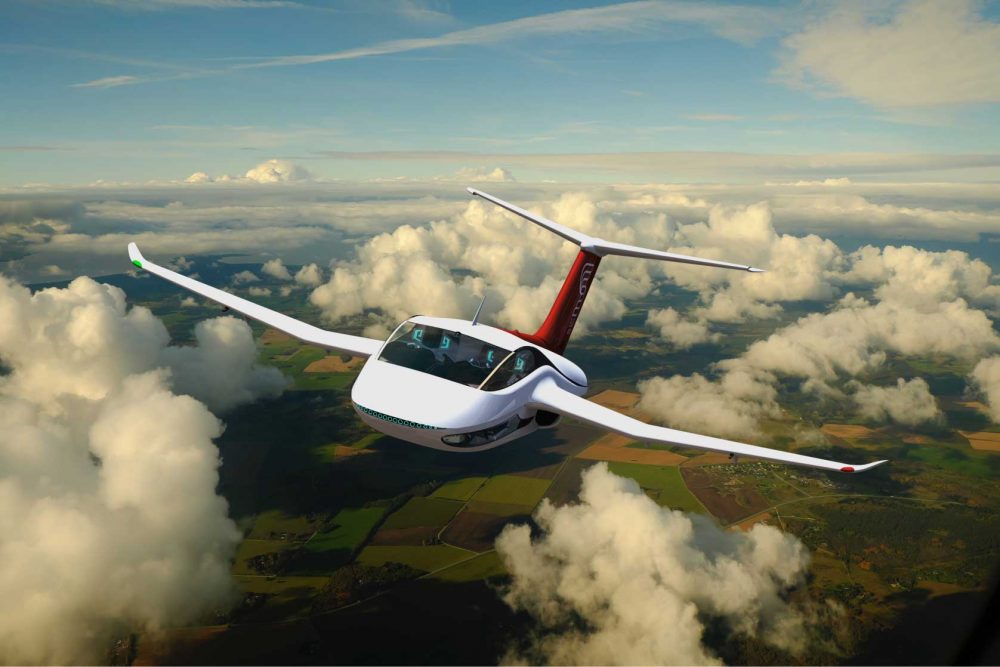 A new British company has put forward a concept for a 'high-end' VTOL personal air vehicle using hybrid-electric power.
Samad Aerospace, based at Cranfield, has showed its concept for the Q-Starling. It combines traditional flight with Vertical Take-off and Landing, seats two passengers and can be flown by pilots with an appropriate class rating.
Samad says the Q-Starling will be powered by a hybrid-electric turbo-generator which will provide power for a large diameter hover fan and a fly-by-wire controlled 'Reaction Control System' (RCS). The turbo-generator will then provide forward thrust once the aircraft has transitioned from vertical flight.
The Q-Starling will have numerous and extensive safety systems in-built to prevent the aircraft from departing the flight envelope, continues the company. It will also have a ballistic recovery system.
Dr Seyed Mohseni, CEO of SAMAD aerospace, said, "The Q-Starling will give owners the ultimate luxury in personal hybrid-electric flying. The efficient sustainable Q-Starling will give passengers unparalleled point-to-point mobility options."
News source: flyer
Subscribe
Get the latest updates
ARC Aerosystems is moving from unmanned to manned. The UK startup, which has designed two UAVs for…